Series: Arc of Redemption
Arc of Redemption: A Savior Has Arrived
July 25, 2021 | John Durham
MALACHI 1:6 MALACHI 3:2-3, 5 MALACHI 4:1, 5-6 WE SHOULDN'T CONFUSE GOD'S SILENCE AS GOD'S INACTIVITY!
BUT FOR NT CHRISTIANS, GOD IS NEVER SILENT WHEN OUR BIBLES ARE OPEN!
MATTHEW – A KING. MARK – A SERVANT. LUKE – SAVIOR TO ALL THE WORLD. JOHN – SON OF GOD
HE'S THE KING I TELL YOU… KING-FILLED GENEALOGY MATTHEW 1:1, 6-11 VOICES OF COMMON JEWS MATTHEW 9:27, 20:30, 21:9, 21:15 VOICES OF NON-JEWS MATTHEW 2:1-2, 15:22 JOHN THE BAPTIST ENDORSEMENT MATTHEW 3:1-3 ENDORSEMENT OF GOD HIMSELF MATTHEW 3:16-17
WHAT DOES THE KING COME TO DO?: HE COMES TO LOVE THE UNLOVABLE. MATTHEW 9:9-13 HE COMES TO SERVE THE MOST VULNERABLE. MATTHEW 8:16. HE COMES TO CONQUER THE MOST POWERFUL FORCES. MATTHEW 9:23-25
WHAT DOES THIS KING SAY?: HIS LIFE WILL BE TAKEN FROM HIM. MATTHEW 16:21 HIS DEATH WILL BE MERELY TEMPORARY. HIS VICTORY WILL LAST FOREVER. MATTHEW 24:29-31
WHAT CAN YOU DO IN LIGHT OF THIS KING?: WALK AWAY FROM HIM TO LIVE YOUR OWN LIFE. WORSHIP HIM WITH YOUR ENTIRE LIFE.
Series Information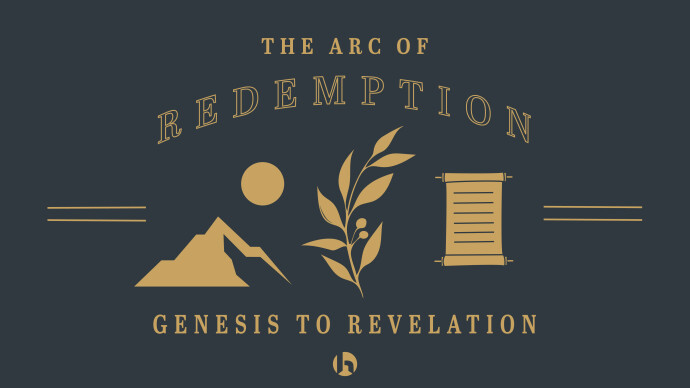 In this Summer series, we will take a look at the story of redemption woven through the Bible from Genesis to Revelation. Join us as we see God's work from beginning to end.