Series: Arc of Redemption
Arc of Redemption: An Eternal & Good King
June 27, 2021 | John Durham
Passage: 2 Samuel 7:1-29
One of the more important texts in OT in how God relates to His people… 2 SAMUEL 7:1-29
Adamic Covenant: Creation/Couple (death)
Noahic Covenant: Preservation/Family (rainbow)
Abrahamic Covenant: Promise/Nation (circumcision)
Mosaic Covenant: Law/Holy Nation (Passover)
Davidic Covenant: King/Kingdom (throne)
DAVIDIC COVENANT
-A KINGLY LINE WILL ENDURE FOREVER. 12-13, 16, 24-26, 29 forever!
-A PREEMINENT SON WILL RULE. 12-13 This son is Solomon, the next king, he will build a Temple for the worship of God. I CHRON 29:22-23 And they made Solomon the son of David king the second time, and they anointed him as prince for the LORD, and Zadok as priest. 23 Then Solomon sat on the throne of the LORD as king in place of David his father. And he prospered, and all Israel obeyed him.
-GOD BRINGS HIS OWN TO ENJOY REST AND ENJOY GOD'S GLORY 10-11, 13
-GOD REDEEMS HIS CHOSEN PEOPLE 23-24 AND GOD WILL BE WORSHIPPED 26, 28 but then you get to Ch 11:11:2-4, 26-27
SIN UNMASKED… It appears so casually. It harms so completely It controls so quickly. It destroys so painfully.
WE SEE SIN'S RESULT…THE OPPOSITION OF GOD AND THE DESTRUCTION OF MEN.
THE RIGHTEOUS KING ARRIVES Jesus comes from the Kingly Line of David. Jesus comes as the preeminent Son.
THIS PERMANENT KINGDOM ASSURES In Christ, we find our rest. In Christ, we see His glory. In Christ, God's purposes are made permanent…To redeem His chosen people. To worship our incomparable God.
Series Information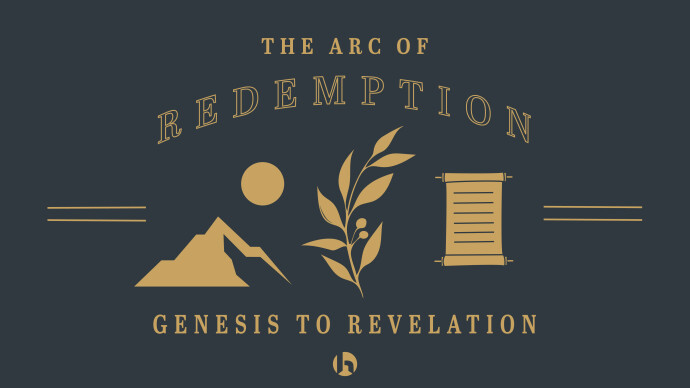 In this Summer series, we will take a look at the story of redemption woven through the Bible from Genesis to Revelation. Join us as we see God's work from beginning to end.