Series: Arc of Redemption
Arc of Redemption: And Then Silence
July 18, 2021 | John Durham
MALACHI 1:6-14 WHAT STIRS GOD'S ANGER?
SHOWING APATHY TOWARD HIS FATHERHOOD AND HIS LORDSHIPV6
OFFERING HALF-HEARTED WORSHIP AND HESITANT OBEDIENCEV7-8,13-14
HIS PEOPLE CALLING UNHOLY THINGS HOLY11-12,2:17
Every pastor/minister, future pastor/minister need to hear this! MALACHI 2:1-9
WHAT WE LEARN ABOUT OURSELVES
WE DISOBEY GOD, WE DAMAGE OTHERS, AND WE ARE DEAD IN OUR SINS. MALACHI 2:10-16.Adultery is always born in a heart that forsakes the worship of God.
SIN IS STRONGER THAN OUR WILL POWER, MORE SUBTLE THAN OUR CLEVERNESS, AND MORE ATTRACTIVE THAN OUR RESTRAINTS.


WHAT WE LEARN ABOUT GOD
HE WILL BE SWIFT AND ACCURATE IN HIS JUDGMENTS

3:2-5
HE IS CONSISTENTLY CALLING US TO HIMSELF.

3:6-7a.
HE WILL SAVE THOSE WHO COME TO HIM.

3:1, 16-18
See those same three things in the last Chapter. Judgment, God making a way for salvation, and keeping His own. Malachi 4:1-6
And then there is COMPLETE SILENCE.For 400 years, God does not speak. 400 years.
Send this Son of Righteousness! Where is this Promised One? When will you come to us again?
Series Information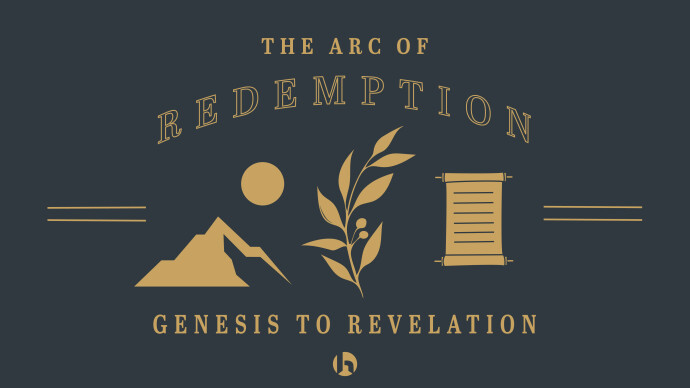 In this Summer series, we will take a look at the story of redemption woven through the Bible from Genesis to Revelation. Join us as we see God's work from beginning to end.