Series: Change My Mind
Change My Mind: Thinking of Others First
May 16, 2021 | John Durham
Passage: Romans
EVERY STEP TOWARD GODLINESS AND EVERY STEP TOWARD SIN BEGINS WITH A THOUGHT That's the power of a thought!
PHILIPPIANS 2:1-5 …so easy allow our thinking to put ourselves in the middle of the universe where everything revolves around us. Disunity among Christians and self-centered thinking is devastating to the testimony of the Gospel…undermining all we're trying to communicate, Jesus JOHN 13, They'll know you're My disciples by your love
V1
V2 There is a call in this passage 2xs same mind/one mind for us to think alike
V3a DO NOTHING OUT OF GLORY HUNGER.
3b, HUMILITY IS THE GREAT OPPOSITE OF A SENSE OF ENTITLEMENT. Paul said, ROMANS 1:14 I am under obligation both to Greeks and to barbarians, both to the wise and to the foolish.
V4: FIND YOUR JOY IN MAKING OTHERS JOYFUL
V5 Have this mind among yourselves, which is yours in Christ Jesus. JESUS COUNTED US AS GREATER THAN HIMSELF… PHILIPPIANS 2:1-8
Series Information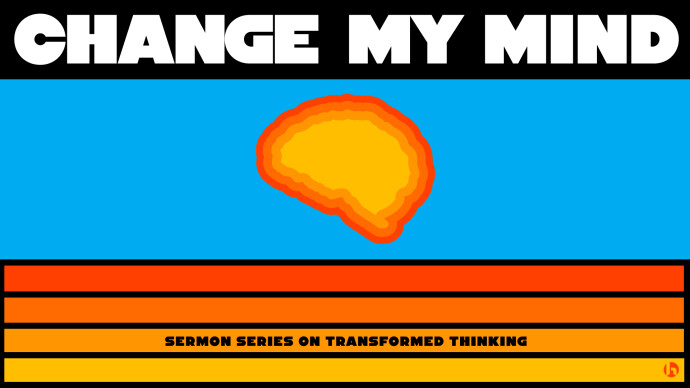 Our mind is a battleground when it comes to our faith. Every step toward Godliness and every step toward sin begins with a thought. Join us in this six week series as we seek to change our minds towards God.