Series: Christmas in the Psalms
Christmas in the Psalms: Christ as the Son of Man
December 12, 2021 | John Durham
The incarnation—God becoming man—is the interruption of a bad-news, broken world. CHRISTMAS IS THE GOOD NEWS THAT THE SHADOWS OF THIS WORLD WILL BE REPLACED WITH THE GLORY OF GOD.
PSALM 8:1-9
THE CHRISTMAS STORY IS FUNDAMENTALLY ABOUT THE RESTORATION OF GLORY.
V2 We don't need deep philosophical arguments to prove God's existence;. LOOK AT AN INFANT, LISTEN TO A BABY COO, AND ATHEISM TURNS TO NONSENSE.
The transition 3-4 is clear. David looked up at the clear sky in the darkness of the night. And he saw God everywhere.
CHRISTMAS MEANS GOD SEES US AND CARES FOR US.
CHRISTMAS MEANS GOD CAME TO VISIT US IN HUMAN FORM!
THE FIRST ADAM WELCOMED SIN AND RESISTED THE GLORY OF GOD In sin, we fell short of the Glory of God!
THE SECOND ADAM (JESUS) FORGIVES SIN AND RESTORES US TO THE GLORY OF GOD.
Ultimately the story of Christmas is not about us. The incarnation-God in flesh- all about the glory of God. The story of Christmas is PSALM 8:9 "O Lord Our Lord, How majestic is your name in all the earth!"
Series Information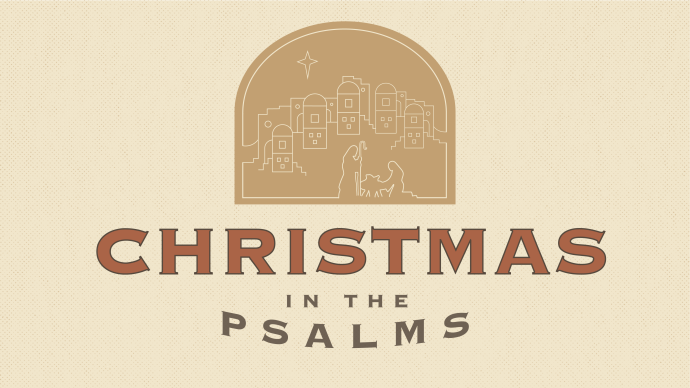 In this season of expectation and celebration of the coming of the Savior of the world, join us as we take a look at the Psalms. The promise of the coming Messiah is spoken and sung all throughout the Psalms.