Series: Christmas in the Psalms
Christmas in the Psalms: The Joy of the World
December 26, 2021 | John Durham
Isaac Watts wrote Joy to the World, and he based it on Psalm 98. PSALM 98:1-9
Sum up this chapter THE COMING OF JESUS AS SAVIOR, KING, AND JUDGE IS CAUSE FOR GREAT, WORLD-WIDE JOY!
PSALM 98:1-3
1) GOD'S SENT SALVATION CAUSES US TO 1 SING A NEW SONG.
2) GOD'S MIGHTY POWER 1 WAS NEEDED TO DELIVER THIS SALVATION.
Is 52:10 The LORD has bared His holy arm before the eyes of all the nations, and all the ends of the earth shall see the salvation of our God.
- Salvation is not a matter of human effort, but of God's unmatched might.
- If God's power saved us, then His power will keep us.
3) GOD BROUGHT JESUS TO ISRAEL, BUT CHRIST IS FOR THE ENTIRE WORLD!
Luke 2:29-32 My eyes have seen Your salvation which you prepared in the presence of all people! A light of revelation to the Gentiles, and glory to Your people Israel!

PSALM 98:4-6
1) ALL THE EARTH SHOULD REJOICE ENERGETICALLY BEFORE THE KING
2) OUR WORSHIP AND CREATION'S WORSHIP IS STRICTLY GODWARD.
3) OUR REJOICING IS IN SUBMISSION TO THE KING
PSALM 98:7-9
1) CREATION REJOICES IN GREAT EXPECTATION FOR THE COMING OF CHRIST.
2) CREATION'S CRAVING FOR THE SECOND CHRISTMAS IS CONTAGIOUS!
3) GREAT JOY IS RESERVED ONLY FOR THOSE WHO ARE SUBMITTED TO THIS LORD AND KING.
Series Information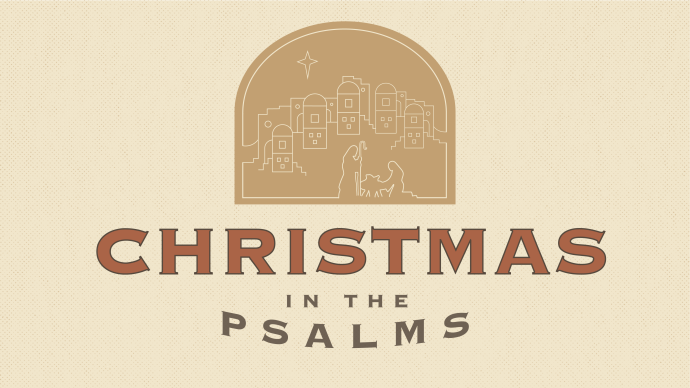 In this season of expectation and celebration of the coming of the Savior of the world, join us as we take a look at the Psalms. The promise of the coming Messiah is spoken and sung all throughout the Psalms.