Series: Hillside Radical
Hillside Radical: Here's My Heart, Part II
September 10, 2023 | John Durham
MATTHEW 5:31-32 / MATTHEW 19:3-6
MARRIAGE IS A COVENANT RELATIONSHIP INTENDED FOR A LIFETIME WHICH REFLECTS THE BEAUTY AND POWER OF THE GOSPEL.


MATTHEW 5:33-37
OUR WORDS REFLECT OUR CHARACTER, AND OUR CHARACTER SUPPORTS OUR WORDS
.
MATTHEW 5:38-42
IT IS BETTER TO BE EMPTY OF POSSESSIONS THAN TO BE FULL OF BITTERNESS.

MATTHEW 5:43-48
WHEN YOU EXPERIENCE GOD'S LOVE TOWARD YOU THEN YOU CAN EXPRESS GOD'S LOVE TOWARD OTHERS.
EVERYBODY NEEDS JESUS
Series Information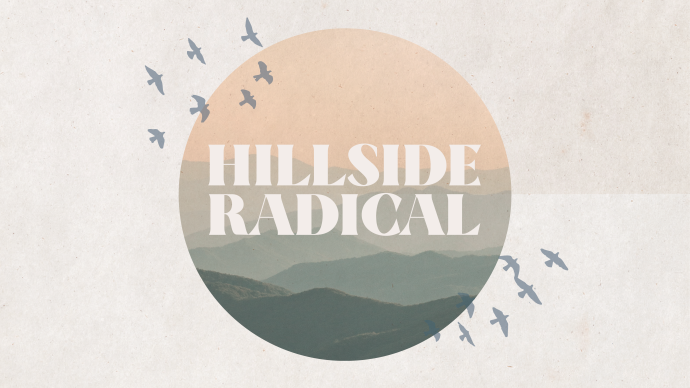 In this sermon series, we'll look at the Sermon on the Mount and what Jesus is calling us to.