Series: Hillside Radical
Hillside Radical: Treasures and Worry
September 17, 2023 | John Durham
MATTHEW 6:19-21
USE WHAT YOU HAVE TO INVEST IN KINGDOM WORK THAT IMPACTS PEOPLE FOR ETERNITY.
WHERE YOU GREATLY INVEST, YOU WILL FIND YOUR GREATEST AFFECTIONS.
MATTHEW 6:22-23
IF WE SEE GOD AS THE GENEROUS SOURCE, IT IS EASY TO BE GENEROUS OURSELVES.

MATTHEW 6:24
MY HEART HAS ROOM FOR ONLY ONE GREAT DEVOTION…THE GOD OF HEAVEN OR THE THINGS OF EARTH.
MATTHEW 6:25-34
WE WORRY MOST ABOUT THE THINGS TO WHICH WE ARE MOST DEVOTED
WORRY THINKS GOD IS SMALL
WORRY UNDERESTIMATES HOW MUCH GOD THINKS OF YOU
Series Information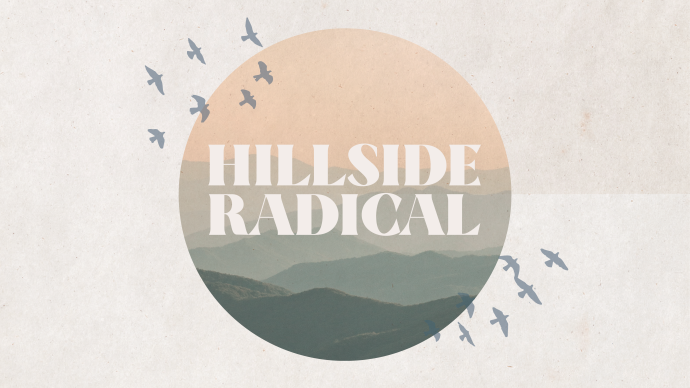 In this sermon series, we'll look at the Sermon on the Mount and what Jesus is calling us to.