Series: Unsaved Christians
Unsaved Christians: Achieving vs. Receiving
May 08, 2022 | John Durham
AN UNSAVED CHRISTIAN IS ONE WHO IS CHRISTIAN IN NAME AND CULTURE, BUT IS NOT A NEW PERSON IN CHRIST.
PHILIPPIANS 3:1-2.
A great definition of a Christian
VS 3
:
1)
Worship by the Spirit of God
2)
Glory in Christ Jesus
3)
No confidence in flesh
.
A DISTINCT CONTRAST between v2 and v3
•
Those who profess to be Christian and those who are new creations in Christ
• Those who are religious
(what they do)
and those who are righteous
(what Christ has done!)
•
Those with an outward mark of tradition and those who have had an inward change
V4
If anyone could brag it's Paul. 5 really good things about Paul...
5-6
1) GOOD FAMILY HERITAGE:
2) STRONG SOCIAL STATUS.
4) RELIGIOUS ACTIVITY.
5) HIGH MORAL LIFESTYLE.
V7-11 THE ONLY TREASURE OF THIS LIFE THAT COUNTS IS JESUS.
Series Information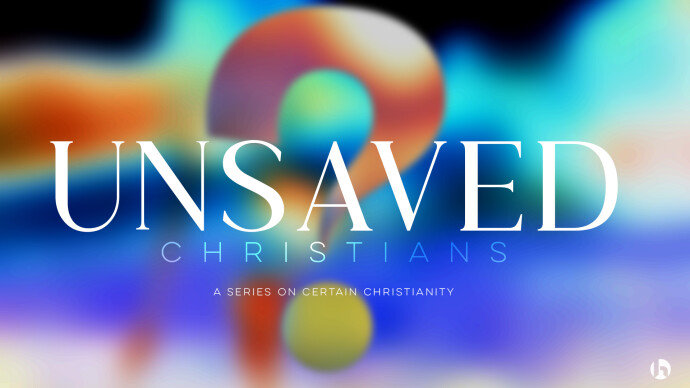 In this 3-week series, we look at what it means to fully follow Christ and what it means to culturally follow Jesus.