Series: Unsaved Christians
Unsaved Christians: Wide Road, Narrow Road
May 01, 2022 | John Durham
An Unsaved Christian is one who is Christian in name and culture, but is not a new person in Christ.
MATTHEW 7:13-14 MATTHEW 7:21-23
1. MAJORITY LOCKSTEP AND EASE ARE WARNING SIGNS ON A WIDE ROAD.
2. MINORITY LIVING AND DIFFICULTY ARE COMFORTING SIGNS ON A NARROW ROAD.
3.
NOT EVERYONE WHO BELIEVES IN GOD GOES TO HEAVEN. James 2:19
You believe that there is one God. Good! Even the demons believe that--and shudder.
4. GOOD, MORAL THINGS CAN ACTUALLY KEEP US FROM HEAVEN.
5.
LAW KEEPERS APART FROM JESUS ARE REALLY LAW BREAKERS. James 2:10

For whoever keeps the whole law and yet stumbles at just one point is guilty of breaking all of it
.
What to do with this?
1. GOSPEL CLARITY IS ESSENTIAL.
2. REFUSE TO BE IN DENIAL ABOUT OUR NATION.
3. REFUSE TO BE IN DENIAL ABOUT FRIENDS AND FAMILY.
4. REFUSE TO BE IN DENIAL ABOUT YOUR OWN LIFE.
Series Information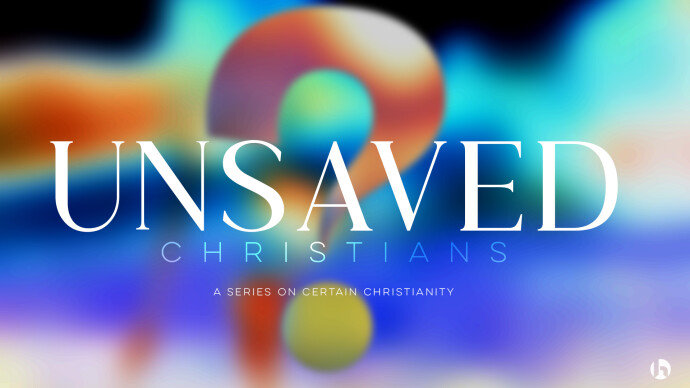 In this 3-week series, we look at what it means to fully follow Christ and what it means to culturally follow Jesus.