Series: Finally Home
Finally Home: Eternal & Temporal
March 20, 2022 | John Durham
Indiana Tombstone Pause stranger, when you pass me by. As you are now, so once was I. As I am now, so you will be. So prepare for death and follow me. To follow you I am not content, until I know which way you went.
THE ETERNAL VS THE TEMPORAL Matt 24:35 Heaven and earth may pass away, but my word will not pass away I Cor 13 All the special gifts of God come to an end, but faith, hope, and love last forever Matt 25:46 Everyone's souls last forever, but I Cor 15:53 the body does not.
IF I FIND IN MYSELF A DESIRE WHICH NO EXPERIENCE IN THIS WORLD CAN SATISFY, THE MOST PROBABLE EXPLANATION IS THAT I WAS MADE FOR ANOTHER WORLD. – CS Lewis
THE ETERNAL VS THE TEMPORAL
A Temporal Heaven

2.

An Eternal Heaven

Revelation 21:1-2

Then I saw a new heaven and a new earth, for the first heaven and the first earth had passed away. I saw the Holy City, the new Jerusalem, coming down out of heaven from God, prepared as a bride beautifully dressed for her husband.
A Temporal Hell

4.

An Eternal Hell

2 Thess 1:7-10

At the revelation of the Lord Jesus from Heaven with His powerful angels,

8

He will take vengeance with flaming fire on those who don't know God and on those who don't obey the Gospel of our Lord Jesus.

9

These will pay the penalty of eternal destruction from the Lord's presence and from His glorious strength

10

on that day when He comes

to be glorified by His

saints

and to be admired by all those who have believed…
A Temporal Earth

6.

An Eternal Earth

2 Peter 3:13

In keeping with His promise we are waiting for new Heaven and a new Earth in which righteousness dwells.
A Temporal Body. 8.

An Eternal Body

1 Corinthians 15:42–44

So is it with the resurrection of the dead. What is sown is perishable; what is raised is imperishable.

43

It is sown in dishonor; it is raised in glory. It is sown in weakness; it is raised in power.

44

It is sown a natural body; it is raised a spiritual body.
What will Christians do in Heaven?
ENJOY EATING AND DRINKINGIsaiah 25:6
ALL THINGS WILL BE JOYFULIsaiah 65:18-19
BUILD HOUSES AND PLANT GARDENSIsaiah 65:21
ENJOY THE WORK WE DOIsaiah 65:22
GOD ANSWERS US BEFORE WE SPEAKIsaiah 65:24
OBSERVE ANIMALS LIVING IN PEACEIsaiah 65:25
SING, PLAY MUSIC AND WORSHIPIsaiah 51:11
Series Information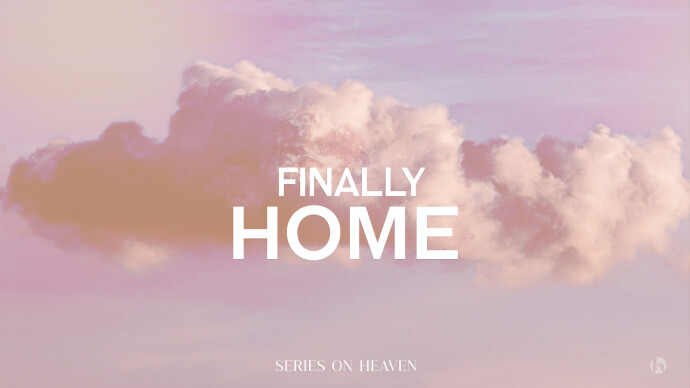 Is there a heaven? What will it be like? What will we be doing? All of these questions and more may have come across your mind. In this series, we'll find out what the Bible has to say about heaven.