Series: Finally Home
Finally Home: The Chasm of Heaven & Hell
March 13, 2022 | John Durham
OUR RELATIONSHIP WITH EARTH, HEAVEN, HELL
EARTH LEADS DIRECTLY TO HEAVEN OR DIRECTLY TO HELL.

HEBREWS 9:27-28

Just as man is destined to die once, and after that to face judgment, so Christ was sacrificed once to take away the sins of many people; and He will appear a second time, not to bear sin, but to bring salvation to those who are waiting for Him.
THE BEST OF LIFE ON EARTH IS A GLIMPSE OF HEAVEN
THE WORST OF LIFE ON EARTH IS A GLIMPSE OF HELL
FOR CHRISTIANS, THIS LIFE IS THE CLOSEST THEY WILL COME TO HELL
FOR UNBELIEVERS, THIS LIFE IS THE CLOSEST THEY WILL COME TO HEAVEN.
LUKE 16:19-31 This is a story about a man who was shocked to find himself in hell. Hell is full of surprised people.
WHAT IS LIFE LIKE IN HEAVEN?
Believers are relocated from Earth to Heaven.Luke 16:22
Believers are escorted to Heaven by AngelsLuke
We have memory from time on Earth. Luke 16:25
We are still individuals and recognizable.
There is community in Heaven.
We have a physical, bodily form.Luke 16:24
No one can cross the gap between Heaven and Hell.Luke 16:26
"If you read history you will find that the Christians who did most for the present world were just those who thought most of the next. The Apostles themselves, who set on foot the conversion of the Roman Empire, the great men who built up the Middle Ages, the English Evangelicals who abolished the Slave Trade, all left their mark on Earth, precisely because their minds were occupied with Heaven. Aim at Heaven and you will get earth 'thrown in': aim at earth and you will get neither." - CS Lewis in "Mere Christianity"
Series Information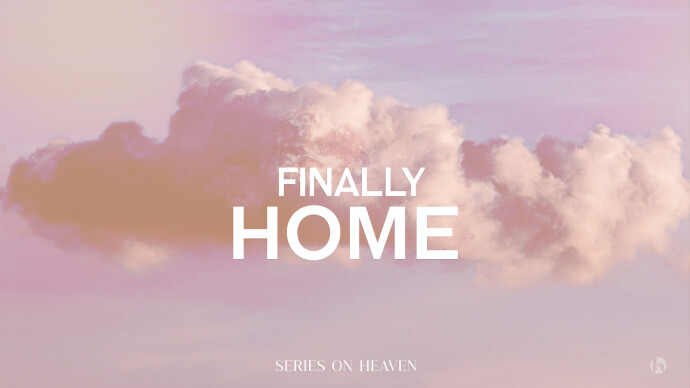 Is there a heaven? What will it be like? What will we be doing? All of these questions and more may have come across your mind. In this series, we'll find out what the Bible has to say about heaven.